[Guide] Gindy's Help Session #5: The Core
2021.11.12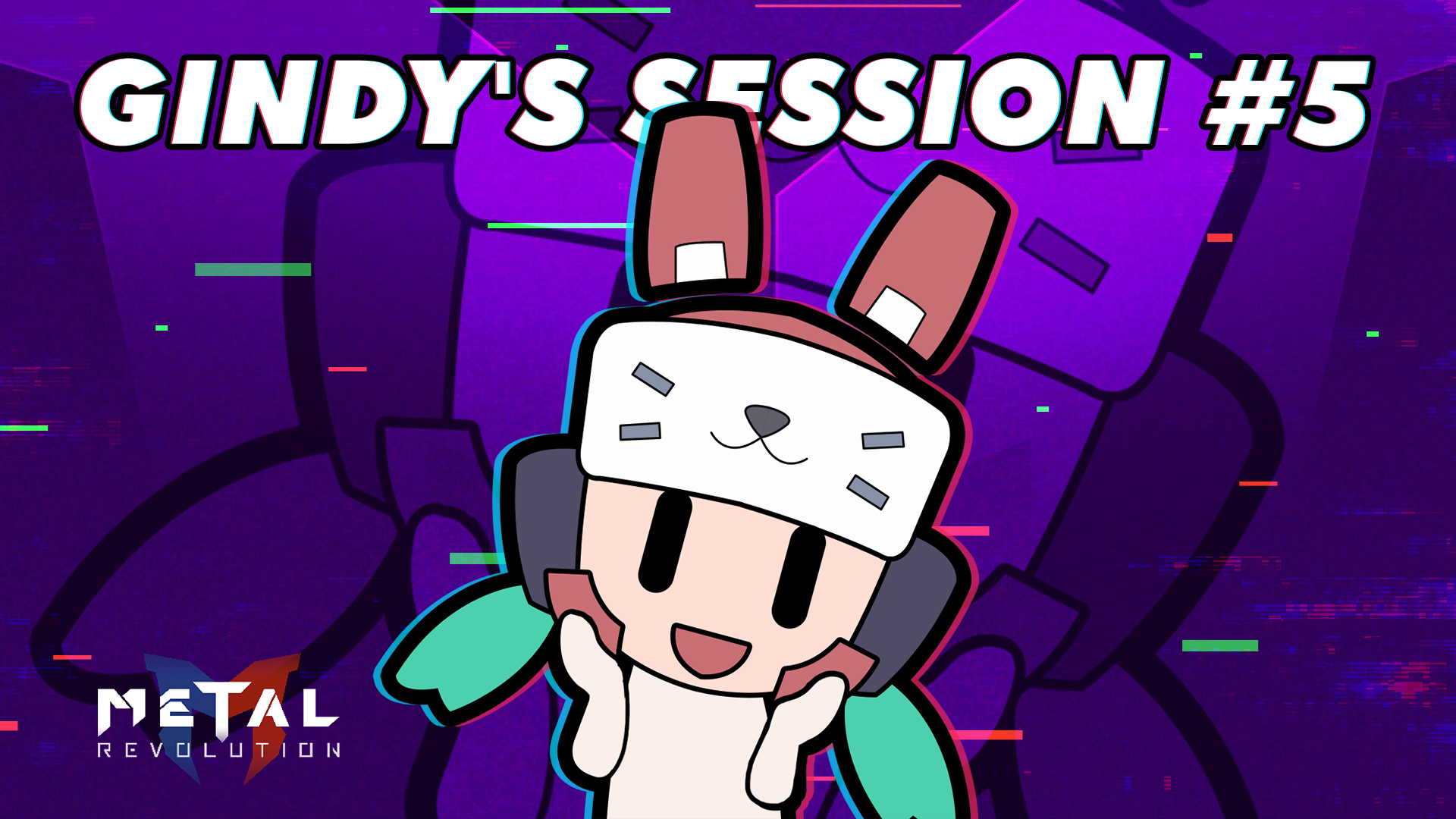 The Core system is "core" to Metal Revolution! Upgrade your Core to the max to unlock lots of cool items and valuable resources! Now let's dive into the details.
Q: What is the Core system?
A: The Core system is a form of season pass to reward players for playing! This feature is unlocked immediately after completing the tutorial. By completing daily/seasonal missions and challenges, you can upgrade your core for great rewards. You can also purchase the Fission Core for even MORE rewards!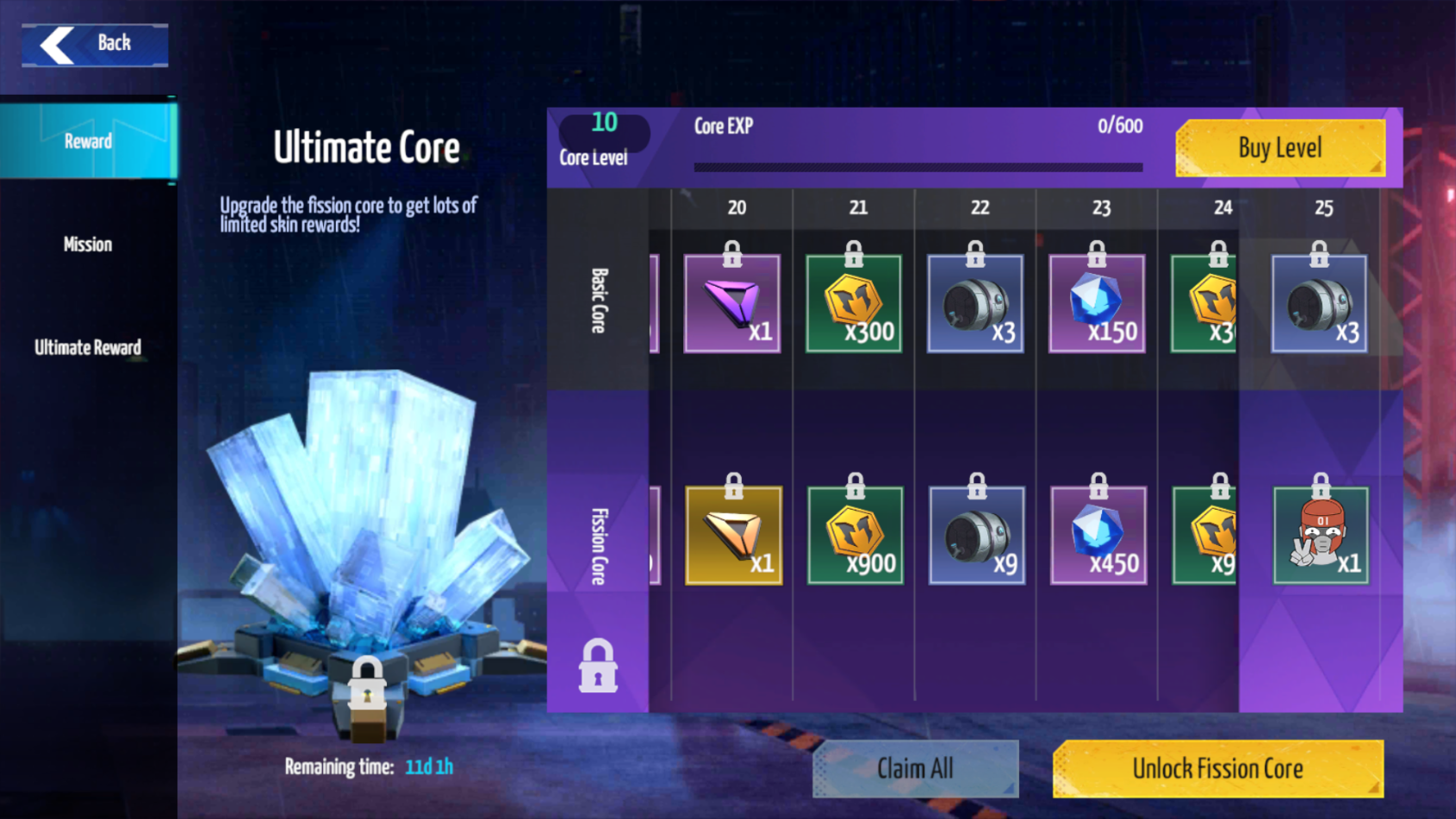 Q: How do I upgrade my core?
A: Complete weekly missions (Weekly Core) and seasonal missions (Seasonal Core) to earn Core EXP to upgrade your core level! Or, if you are low on time, you can also upgrade your core level using Gems. Weekly missions refresh every week and there are 7 per week. Seasonal missions refresh every season and there are 3 in total.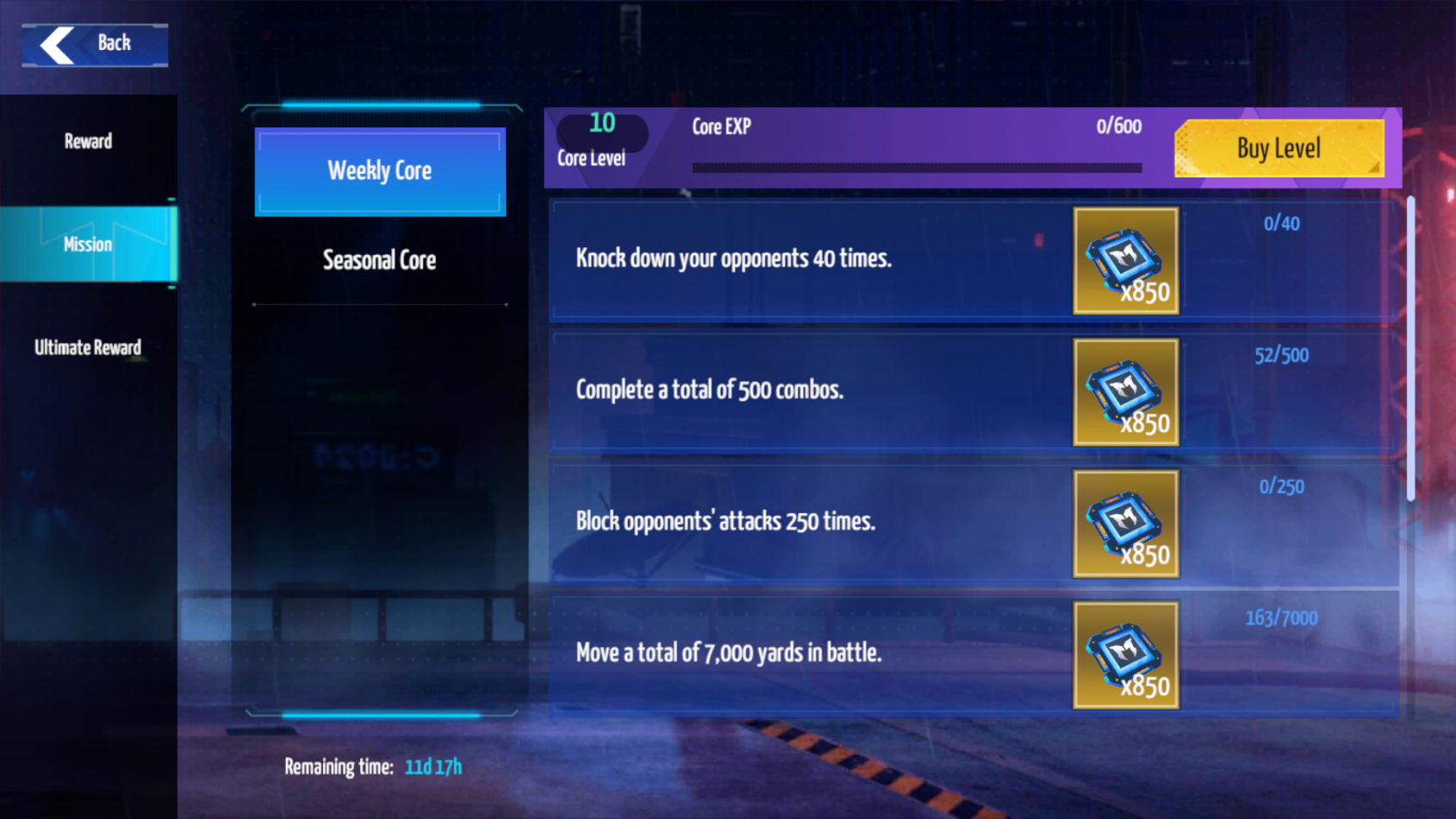 Q: What rewards do I get for upgrading my core?
A: You'll get resources ranging from Gems, Coins, gifts that increase Charisma such as Soda and Vodka, and even Epic and Legendary Dimension Keys! These items will all help you unlock more Mechas, skins, and achievements. (Easter eggs too!)
Aaaaand, if you unlock the Fission Core, you'll get another set of rewards (up to 4 times the basic core rewards!). You can get the exclusive seasonal skin at level 1, and the seasonal limited epic skin if you reach level 30! Unlocking the fission core will not only give you access to all basic and fission core rewards, but you'll also instantly get 10 levels to your core and a limited avatar frame. All exclusive seasonal rewards are only available during that season. Use these cosmetics to show everyone your veteran status!
(Some fission core skins include: Gindy Connor - Techno Beatz, Ethan Ledger - Wasteland Jester, Mike Lee - Enforcer, Miyamoto Ren - Unfettered Sword, and Mikhail - Teddy Bear. With so many epic skins, you'll definitely find one that strikes your fancy!)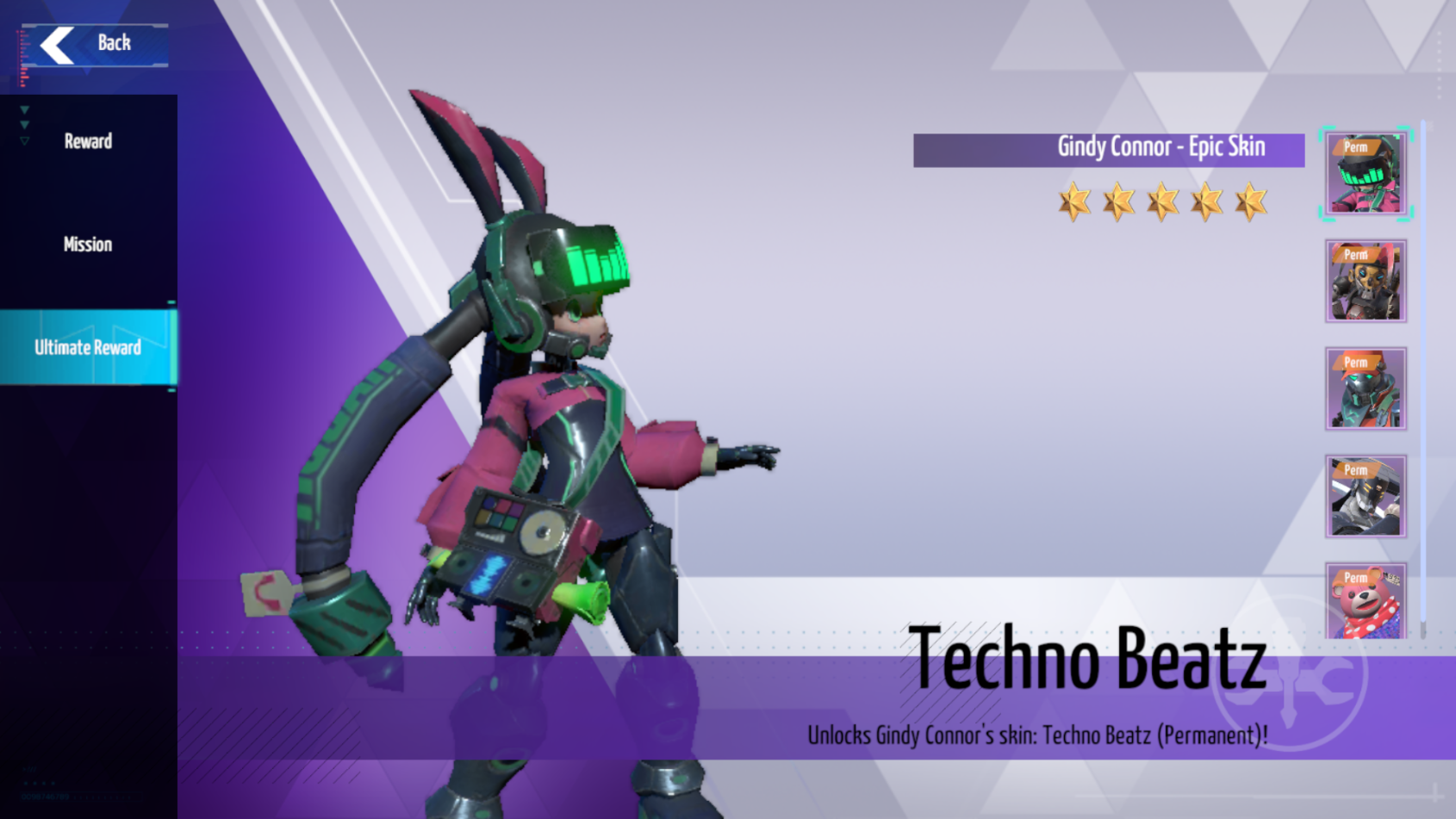 Well, that's it for the fission core basics. If you still have more questions, feel free to ask us on Facebook, Twitter, and Discord!