Patch Notes [10/22] - Metal Revolution
2021.10.22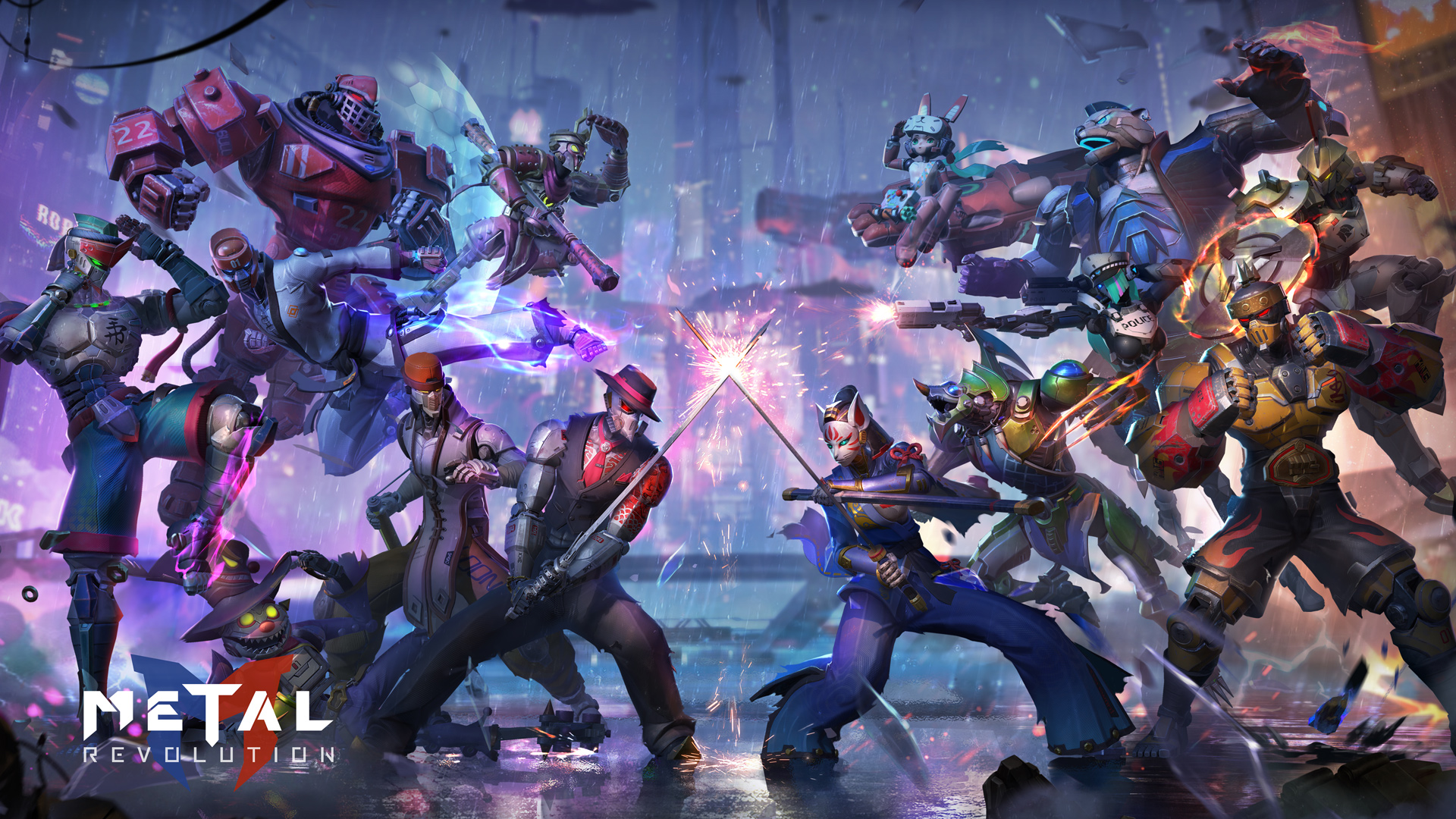 Dear Revolutionaries,
Metal Revolution servers will be offline for update and maintenance starting 3:00 AM (GMT-3) on October 22, 2021. The downtime is expected to be 4 hours, but may extend beyond that time frame. We apologize for any inconvenience.
Game Update
This is a major update with extensive combat improvements, new combos, and more!
[Gameplay]
1. Duo Versus (2v2) is back in limited capacity. The mode will be available all day every Friday, Saturday and Sunday.
[Features]
1. The season has been reset back to the start of S1. Previous season stats have been cleared.
2. New Core season with more rewards and exclusive skins to be earned.
3. New Summer skins (better late than never!): Inari - Midsummer Night, Ted Graham - Muscle Beach, Mikhail - Pool Party.
4. New hide mecha selection option for Game Hall matches. Turning this on will prevent players from seeing each other's picks before the match.
[Optimizations]
1. Optimized how popular items are displayed in the shop.
2. Optimized the countdown function in Arena matches.
3. Optimized the beginner tutorial.
[Bug Fixes]
1. Fixed an issue where certain stats were not being recorded correctly in Achievements.
2. Fixed some description errors.
3. Fixed an issue preventing players from getting their accumulated Monthly Card rewards if they were offline for a period of time before the card expired.
4. Fixed an "Unknown error" message encountered while giving feedback.
5. Fixed an issue with Duo Versus mode still appearing when clicking "Quick Start" when the mode is unavailable.
We are committed to continuously improving Metal Revolution and hope to bring you a better game experience. If you have any questions about the game, please contact us on social media or through customer service.
Sincerely,
The Metal Revolution Team