Update Notice [9.9] -- Metal Revolution
2021.09.07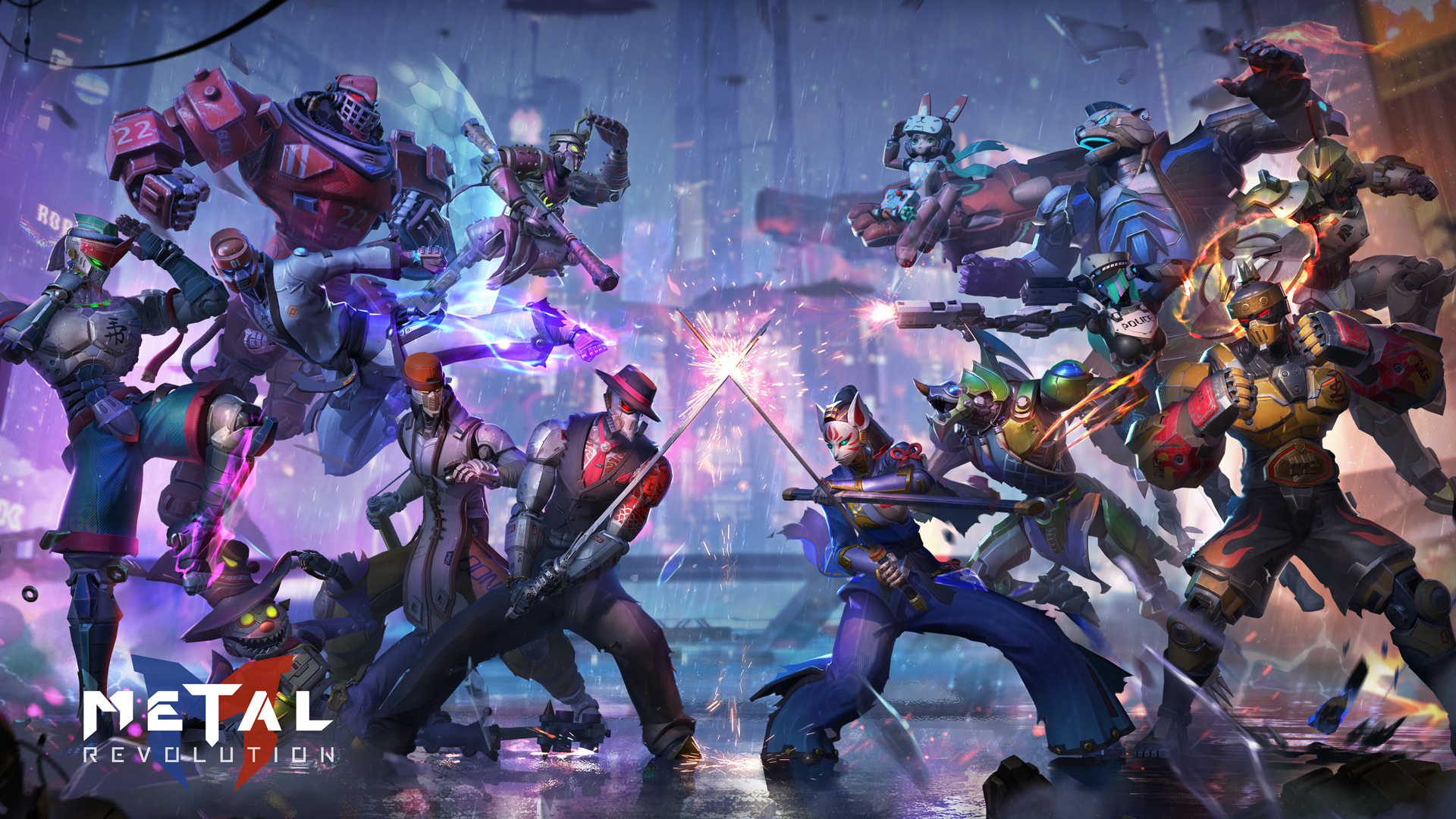 Dear Fighters, it has been a while since the beta test in August. During so, we have received a lot of heartfelt feedbacks and suggestions from you. These feedback and suggestions mean a lot to us in polishing Metal Revolution into a better game, and we will continue to work hard to meet up to your expectations. In this update, there are around 20 types of optimizations and adjustments, including some massive overhauls to certain major features and gameplay experiences. Metal Revolution is launching soon, and we are working hard to polish the game to bring the best fighting experience to you all.
Gameplay
Weekly free trial Mecha increased from 2 to 4.
2v2 is now temporarily unavailable. Please look forward to its re-design!
Added an unranked zone in Game Hall.
Players can now use all Mechas in Training mode.
Optimized Ranked Match matchmaking mechanics.
New Skin: Jamal - Diver and Inari - Heroine in Pink.
Visuals
Modified Shop recommendation UI.
Optimized tutorial displays.
Moved Fuse function into Inventory screen.
Moved Treasure function into Shop screen.
Optimized Shop item displays.
Modified in-game announcements and banner display frequency.
Optimized explanation texts and displays of a number of functions.
Optimized text display issues in different language environments.
Event
Greatly boosted the rewards for new player Sign-In Events.
New event: Metal Achievements. Players can collect medals through completing achievements to unlock new epic Skins.
New event: Daily Missions. Players can complete daily missions for handsome rewards and Pass points.
System
Remade the tutorial.
Added CG to display Metal Revolution's world background.
Optimized mechanics of the arena in the Tournament event.
Added 2 new servers of SEA and NA3.
Bug Fixes
Fixed bug of players stuttering in arena matches.
Fixed data display issues in personal info screen.
Fixed issue of Training mode not allowing self-customized buttons.
Fixed display issues in Ranking.
Fixed overlap issues in info overview screen.
Fixed placement issues in Mikhail's model.
Fixed issue of match result being different from actual outcome.
Fixed issue of players being unable to challenge the master again after failing a challenge.
Follow us on social media and be the first to get the latest news and announcements.