Masters Tournament
2021.11.12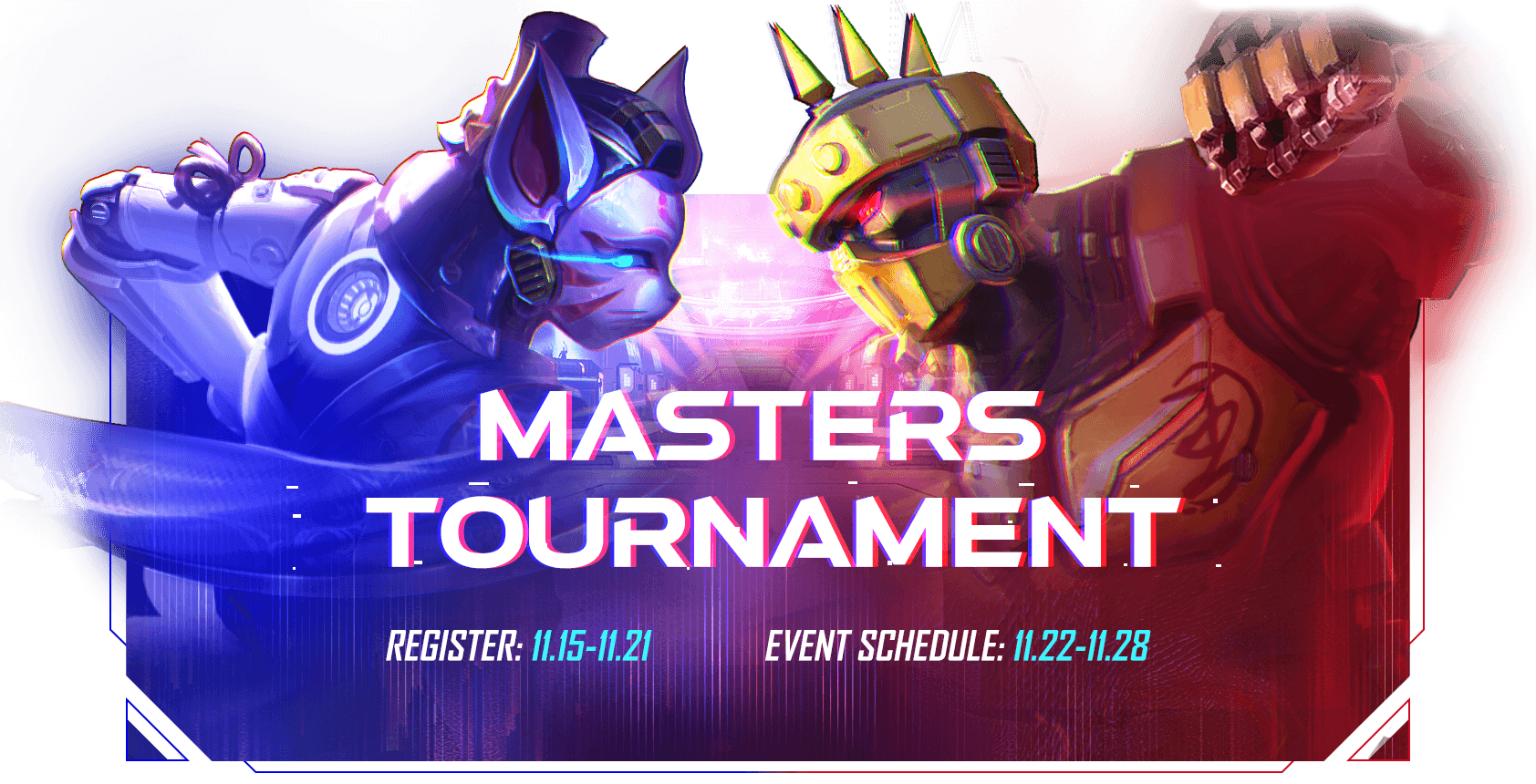 Compete with the masters of metal, who is the real king of fighting?
The Masters Tournament is a competition for high-ranking metal players. The official will provide cash rewards to players. Click here to participate in the event registration: https://bit.ly/3wEDIsC
1. Registration period: Nov. 11 - Nov. 18. Players must be at least Diamond tier to apply. Only 32 players will be selected from the applicants to compete in the tournament (players with a higher ranking will have priority).
2. The official tournament schedule will be announced between Nov. 19 and Nov. 21.
3. Nov. 22: Start of the Round-robin Stage. 32 players will be divided into 4 groups of 8 players. Each player will play one match against every other player in their group and every win will award 1 point. At the end of all matches, the top 2 players by points in each group will advance to the quarterfinals.
4. Nov. 27: Start of the Quarterfinals. The 8 players are randomly paired to play a BO3 (best of 3) single-elimination set to decide the final 4.
5. Nov. 28: The Semi-finals and Finals will be played by the last 4 players in BO5 single-elimination sets until we have a winner. The losers in the semi-finals will play an extra BO5 set to decide 3rd/4th place.
6. The tournament will be on server SA1 and matches will be played between 7-9 PM server time on the above-listed dates. Participants must be online prior to their match schedule.
7. Prizes:
1st Place: 300 USD + 1 Legendary skin of your choice (except the Ronin skin)
2nd Place: 150 USD + 1 Epic skin of your choice
3rd Place: 50 USD + 1 Epic skin of your choice
4-8th: 6,000 Gems + 1 Epic skin of your choice
9-32th: 1,000 Gems
*We may increase the total number of participants if there are a lot of applicants.